Comparing The Ford Ranger vs. Ford Maverick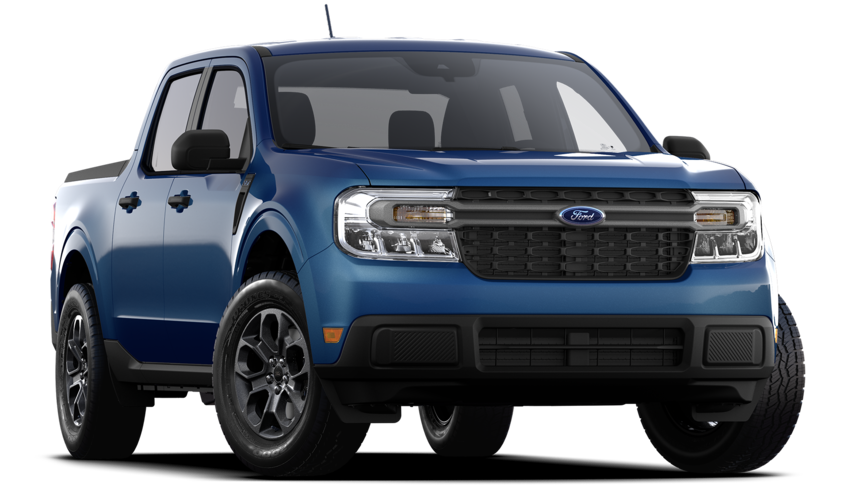 Ford Maverick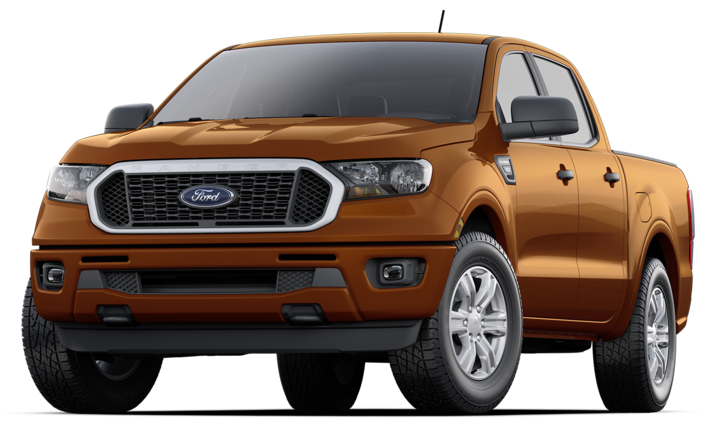 Ford Ranger
Compare the Ford Ranger vs. Ford Maverick in Layton
The Ford Ranger and Ford Maverick are two popular pickups. They're similar in some appearances but carry unique characteristics. Not knowing which vehicle to pick when you're on the fence over two can be a real headache. Something included on one as a package might be missing, though another truck could have the strength to pull more or come with additional hallmarks not found on the other option.
If you're having trouble making up your mind on obtaining the Maverick or Ranger, the details on each truck below can help you come to a decision. They're both available from Ed Kenley Ford, where you can get a hands-on observation of either truck during your visit. Whether you're from Layton or another place nearby, we're the one-and-only place you'll need to shop for Ford trucks again.
Size and Towing
Compared to all other new Ford trucks for sale at our dealership, the Maverick is one of the company's smallest. It's not compact per se, but it is small enough to move in high-traffic areas in ways larger pickups aren't always slim enough to accomplish. With 72 inches in width, you'll execute turns and pull out of parking spaces very easily. However, the Ranger appears mid-sized and isn't that much larger than the Maverick. It has an 85-inch width and can move over 7,000 pounds. You'll find that 2,000 pounds represents the limit for the Maverick.
Trims and Configurations
The new Ford Ranger and Maverick each hold three primary trim levels, the XL, XLT, and Lariat. The Maverick's XL and XLT have hybrid variants distinguished from their fuel-reliant originals. Hybrids run off an electricity and fuel combination.
Drivetrain
The new Ford Maverick has AWD available for every trim level, including the XLT hybrid. If you want FWD, you'll have to go with the hybrid configuration. The Ranger has a rear-wheel and 4WD selection for all trim options. Select either of them, and you'll get a truck that'll push you over any bumps or road depressions you encounter while traveling around Ogden.
Power
Take out the new Ford Ranger, and you'll receive a 2.3-liter engine with a 10-speed automatic transmission. This setup comes with every trim. The Maverick has a 2.0-liter turbo engine and a 2.5-liter hybrid for the alternative configuration.
Payload Capacity
Payload capacity for the Ranger and Maverick holds no large gap in between the numbers. You can stack 1,650 pounds worth of load in the Ranger's flatbed and 1,500 pounds in the Maverick's. Given that it's simply a 150-pound margin, you probably wouldn't see the difference until firing up the engine. The Ranger has 270 horsepower, more than the Maverick's 191. The new Ranger also wins in torque, with over 300 pounds per foot contrasted to the other's 155. If you maxed out both holding capacities, the Ranger would drive a bit easier and burn less fuel. Most drivers of these trucks aren't likely to do that, but either one can pick up a nice-sized load to carry around Syracuse, UT.
All the numbers aside, there's no better way for you to find your next pickup than to drive them yourself. You can take out the Maverick and Ranger to note their distinctions in cabin size, passenger comfort, and how relaxed you are behind each of their wheels. We'll help you size them up and can even show you how each drives with a tow in the back or cargo on top of their flatbeds. If you're planning to get a new pickup truck for towing and hauling, you will need to understand their facts and figures. There is no best pickup between the Ford Maverick and Ranger, as each is fitting for small and mid-size lovers of trucks. We'll help you build and price your next Ford truck purchase at Ed Kenley Ford. You can contact us to arrange a visit with our sales team or ask your questions about the Ford trucks for sale at our dealership.